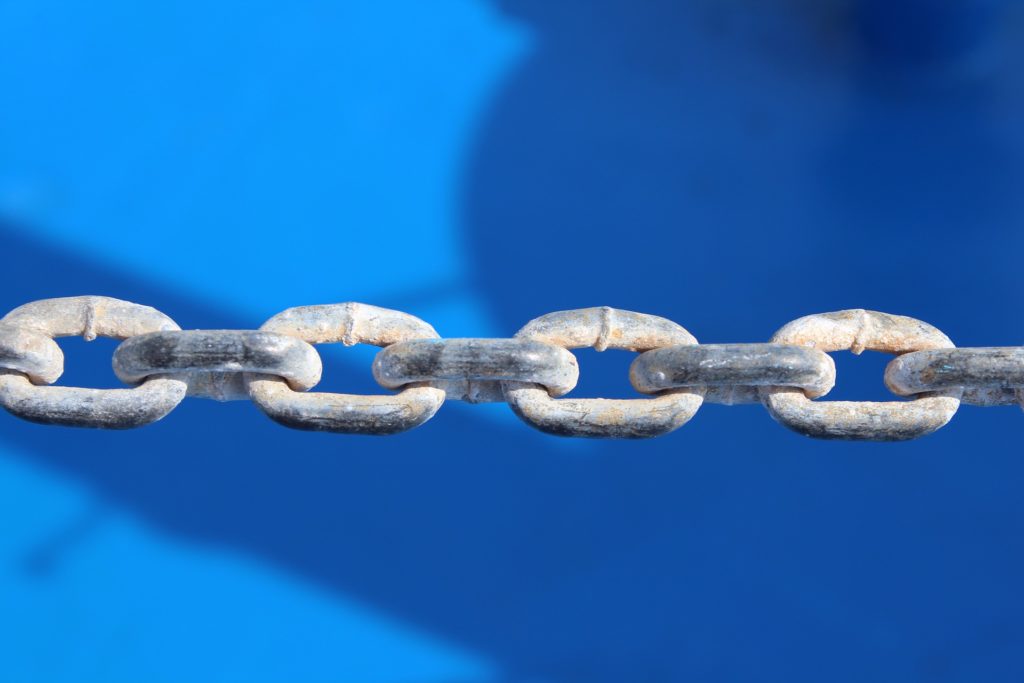 An SEO factor most small business owners forget about (or maybe don't know about) is Internal Linking.
I can't tell you how many articles / posts I read that are "seo optimized" (according to the author) but yet they do not include an internal link.  It's such a great opportunity to do two things…
To direct your readers to another great article that you wrote on the topic.
To give you the opportunity to write another great article on the topic.
My Internal Linking Process
I'm going to give you a detailed outline of how I would go through the internal linking process for an article about Power Racks.
1) I need a title / theme for my article so I go to Quora to look for questions related to the phrase "power racks" – here's a screenshot…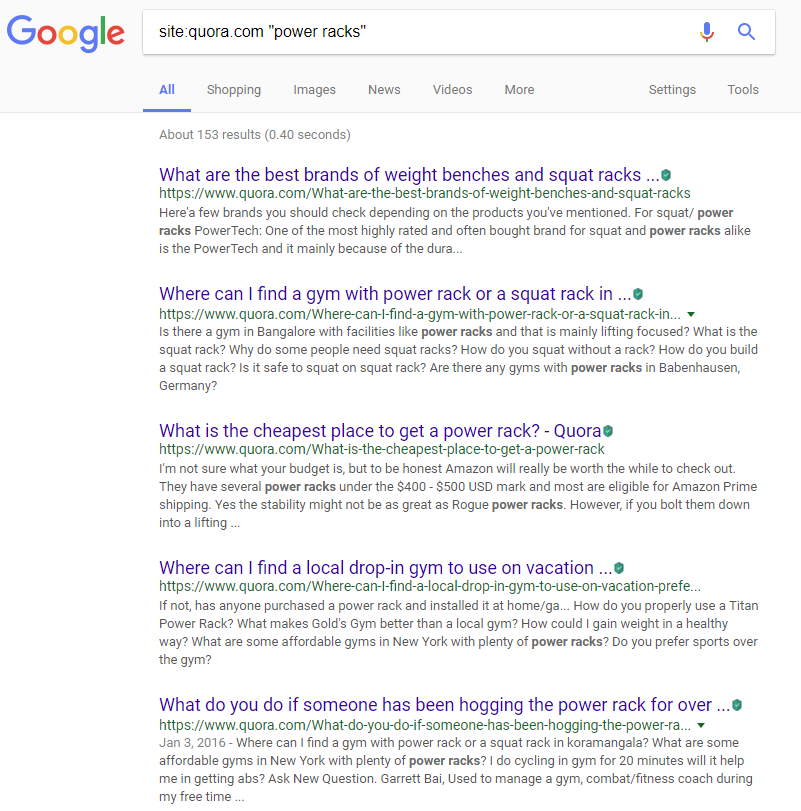 2) So, now I've got the title of my article "Should I Buy A Pull Up Bar or a Power Rack?"
3) Now, I want to see what other articles do I have on my blog about "power racks"? Note: I'm using another website in this example to keep my clients' privacy.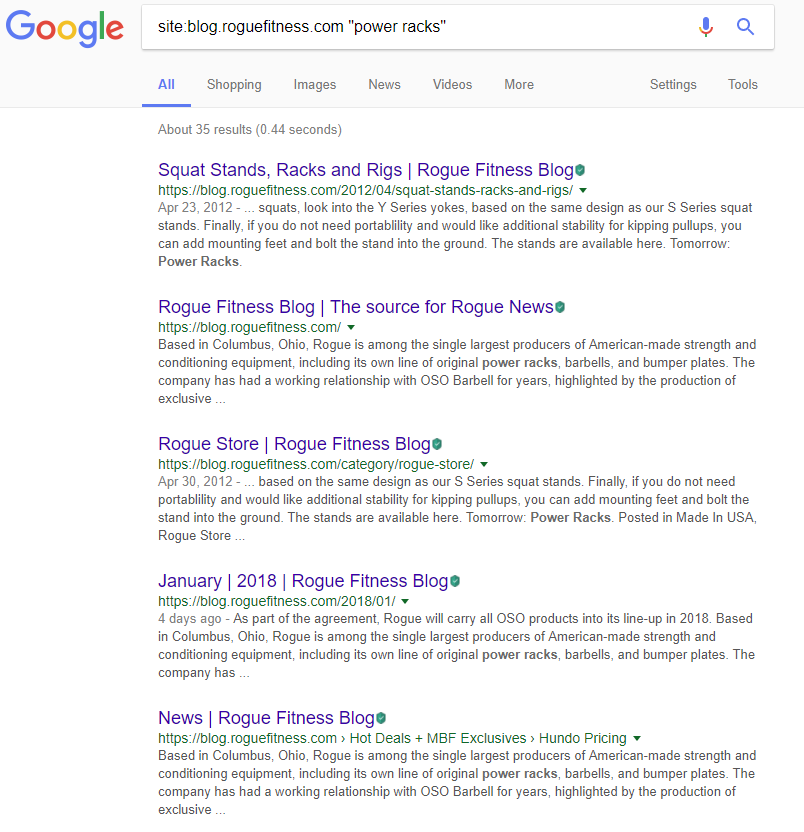 4) I initially write my entire article and once I'm done I can then go back to this list and see what other articles I have that are relevant that would give my readers more information.
5) If I don't have at least one article to link to then I know that I need to put this topic on my list of articles to write.
And that's basically it. A simple process to build up internal linking.
Two Types of Internal Links
The Search Engine Land article talks about the 2 different types of internal links.
Internal links from your navigation menu.
Internal links included in your content.
The SEO benefits of internal linking come from #2 – the links written inside your content.
The general idea is to create a "site architecture".
Basically, this means to create folders in your website structure so that you can categorize topics and add content to these folders in the future.
For example. If your marketing a plumbing website your site architecture might look something like this…
Home Page
About Us
Services
Drain Cleaning
Clogged Toilets
Clogged Sinks
Clogged Outdoor Pipes
Sewer Repair
Trenchless Pipe and Sewer Repair
Sewer Replacements
Water Leaks
Water Leak Detection
Water Leak Repairs
Contact Us
You get the idea. Categorize and sub-categorize.
Bruce Clay is the KING of silo structure (aka site architecture) and I encourage you to read up on his technique which is still very much in play these days.
This article goes into greater detail about PageRank and how to determine the PageRank score for your internal links but I won't be reviewing that in this article.
Personally, I think for small business websites this isn't necessary.
What you have to keep in mind is to create an outline (site architecture) for your website topics and begin filling those folders with information.
Then – work on interlinking those articles with each other using internal links in your content.
Information in this article is a combination of a review of several articles plus my own knowledge base and insights into the topic. But the original idea for the article began with "Improve Internal Linking for SEO: Calculate Internal Page Rank" by Paul Shapiro
(Visited 5 times, 1 visits today)
Why Is Internal Linking So Important In SEO