There's a new change from Google about the use of Rich Snippets on mobile devices.  If you sell products online, you will want to read the following article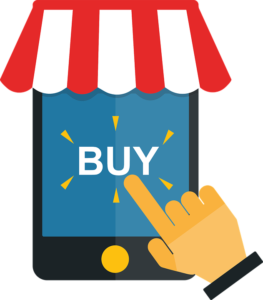 and add this to your list of "To Do's" for your Internet marketing campaigns.
You've heard me talk about Rich Snippets before and how very important they are for today's SEO and Internet marketing.  But, just in case you're not familiar with this code, let me fill you in.
Rich Snippets in 2009
Rich Snippets aka Schematic Coding (the two terms are used interchangeably throughout the Internet)
This code has been around since 2009 and it was introduced by Google to help them organize the information in their database for the purpose of being able to give the user the best information based on the query the user was typing in.
It is a code that is added to the website (very much like a meta tag code).   But it's used for a variety of reasons.
You can use a Rich Snippet code on…
Physical addresses and phone numbers
Events
Brand names
People's names
Products
Rating (like a 5 star rating)
Recipes
Logos
Organizations
Local Businesses
Videos
Reviews
You can even use Rich Snippets to categorize what you're writing as an article, or a blog post.  You can also identify the author, date of publication, etc.
Here's an example of what the code looks like for a Physical address:

So, the address shows up on the website like it normally would, except the code that produces that address is slightly altered to include the Rich Snippets coding.  This coding then gives Google the ability to categorize your information properly.
Think of Rich Snippets as the Dewey Decimal system of the Internet.  (For those of us old enough to remember or know about the Dewey Decimal system!)
Rich Snippets in 2011
In the summer of 2011, Google began working with Microsoft and Yahoo and announced they were working together to use Rich Snippets on all platforms. This essentially cemented the use of Rich Snippets for all information being put out online.
At this point, there was no denying the fact that websites could any longer be created without the use of Rich Snippets.
Fast Forward To Today
Today, the use of mobile is growing faster than we can even imagine. The move from desktop to mobile is gaining ground and as you can see in the chart below – the use of multi-platform use has now overtaken desktop only usage.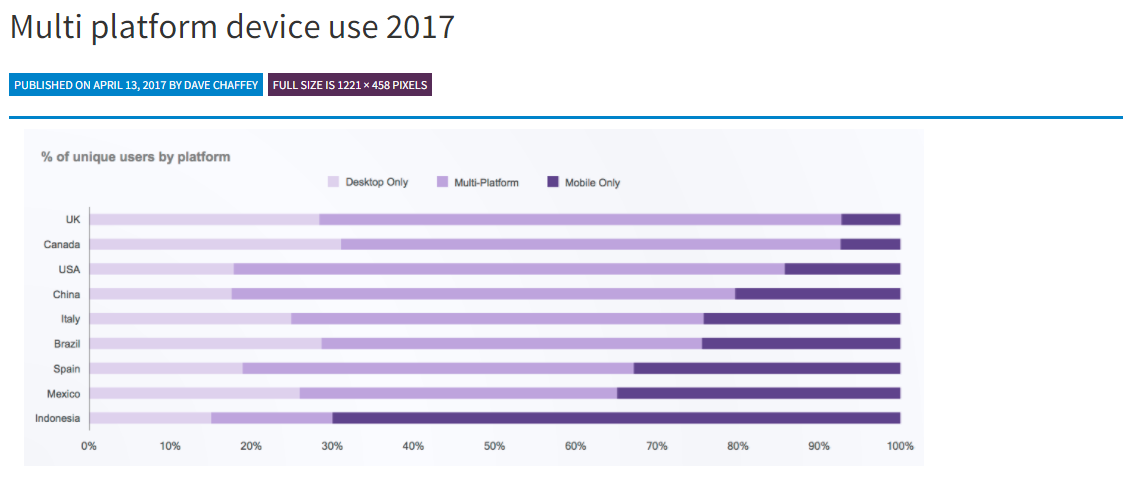 The article this data comes from at SmartInsights.com has a plethora of information concerning mobile use.
News Today From Google On Rich Snippets
So, it's no surprise that today, Google is moving forward with Rich Snippets usage on mobile devices. According to the Google Webmaster Central Blog, they are now adding "Similar items" to searches on mobile devices.
"The "Similar items" feature is designed to help users find products they love in photos that inspire them on Google Image Search."
Basically, the idea is when you search for a product on Google Images from your mobile device, you will be shown an image of that product as well as other products that Google deems as similar.
So what does this mean for you as a business owner selling products online?
Google recommends that you do the following 3 things to ensure that your products are eligible to appear in their list of "similar items".  This is quoted directly from the article "Similar items: Rich products feature on Google Image Search"
Ensure that the product offerings on your pages have schema.org product markup, including an image reference. Products with name, image, price & currency, and availability meta-data on their host page are eligible for Similar items
Test your pages with Google's Structured Data Testing Tool to verify that the product markup is formatted correctly
See your images on image search by issuing the query "site:yourdomain.com." For results with valid product markup, you may see product information appear once you tap on the images from your site. It can take up to a week for Googlebot to recrawl your website.
I found this to work on products like tshirts and handbags but not on everything as of yet so I am assuming that it's rolling out bit by bit.
Either way – if you sell products online, it's important to add this to your list of "To Do's" for your website marketing.
And, on a side note – although this is currently aimed at physical products, it may be that down the pike, Google will start aligning services that are similar.  Or at least related.  We shall see!
(Visited 1 times, 1 visits today)
The Power Of Rich Snippets