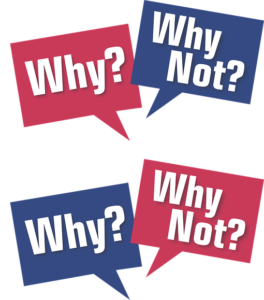 A website audit is a perfect solution for small business owners to get the exact information they need to optimize their Internet marketing strategies as much as possible at an extremely affordable rate.
Our Website Audit is ONLY $150.00 – Comes complete with "how to" list of actions.  Get Yours Today!
Small businesses often struggle with website marketing. Let's face it, the process of improving organic search results, creating and managing social media marketing and all other aspects of Internet marketing is time consuming and if you outsource it, costly.
But there is an easy way to make the most of your time and/or get the best bang for your hard earned bucks.
The answer is to conduct or purchase a website audit. Essentially, this is an in depth review of your website.
The benefits of a website audit are many and the results can help you to create an effective plan for fixing or moving forward with your website and Internet marketing.
After all, what's the point of having a business website if it doesn't bring you business?
7 Benefits Of A Website Audit
The list of benefits of a website audit (at least OUR website audit) covers multiple categories. Website design, SEO, Content and Social Media. The list of benefits includes…
Simply having another set of eyes look at your website can give you insight into new strategic ideas.
An audit can identify problem areas that you didn't even know existed such as problems with your robots.txt file.
Knowing how Google "sees" your website can help you to rank higher and get more visitors (and in turn, more customers).
SEO is a complicated and technical aspect of Internet marketing. It's also constantly changing. An audit can help you sort out what to look for, what's important and what can be done to help your website perform optimally.
Websites must perform well for two demographics, your customers and the search engines. Knowing what to implement to make your website as accessible as possible will win you more visitors, customers and sales.
Website content is so much more than just adding a ton of information to your website. What are the best keywords? What about semantic phrases? How many more phrases can you add to the page? How many words per page? An audit will give you the answers and optimize your content for the best results.
All small business owners struggle with social media marketing. An audit can make it easier for you.
NOTE: Once you Submit this form – you will be taken to our payment form to complete the transaction.
Website Audit Checklist
Yes, you read correctly, you CAN conduct your own website audit. It may not be the easiest thing to do nor may it be the most efficient use of your time but if you can't afford the $150.00 for a full blown website audit, then go ahead with your own website audit.
Visual Design Audit
When someone gets to a page on your website, is it clear what you want them to do?
Do you have clear Call To Action Buttons throughout the website?
Is the About Us page about your company or the solutions it provides your niche audience? Tip – it should be both!
Do you have testimonials / reviews on your website?
Does the website have a clear website architecture? Your sitemap is a good clue.
You can use a program like crazyegg.com to see how your website visitors maneuver through your site.
If possible, try to get 2 or 3 people who have never seen your website to give you their impressions of how the website looks.
Accessibility Audit
Validate your Robots.txt and Sitemap.xml files. Sometimes, small errors in these files can keep your website from ranking well.
If your website is more than 10 pages, you should add Breadcrumb coding to your website.
Is your website mobile friendly and if so, is it validated?
Create a "silo" architecture for your website. That means creating folders for each sub category and then filling each folder with pages of information related to that particular sub category.
Use those same 2 or 3 people you asked to look at your website and ask them to go through the website as if they were going to make a purchase. Is it easy for them to do it?
Technical SEO Audit
Do you have Rich Snippets (aka Schematic Coding) on your website? These are a great way for search engines to identify what your website is all about.
Website tags such as meta tags and alt tags are also important. Use a program like Screaming Frog to evaluate your website for these.
How long does it take for your website to load? Check the site speed of your website to make sure that the load time is as low as possible. No sense in optimizing every other factor of your website only to lose visitors because the site is taking too long to come up.
Make sure you have Google Analytics and Google Webmaster Console installed on your website. The amount of information you will get from these free programs will simply be invaluable.
Create a fun and clever 404 error page to encourage your users to move through your website if they come to a broken link.
You want to link to other pages within your own website. This is called "Internal Linking". It's important to tie in your website pages together using keyword phrases that are appropriate for the target.
Website Content Audit
You want to make sure that the content on each page includes the main keyword phrase and the semantic phrases.
A keyword density check will show you how Google sees your website.
Each page should focus on ONE main keyword phrase and a list of the semantic phrases related to the main phrase.
Check your Google Webmaster console to see what keyword phrases are bringing in traffic. Build more pages for the more popular phrases.
Create a schedule of new content to be added to the website and to your social media outlets.
Social Media Audit
You should be where your customers are. If your business caters to women, one of your social media programs should be Pinterest. If your audience is young, you should be on Instagram.
Use a program like Social Pilot to make it as easy as possible to submit your articles, posts, etc. to all your social media programs at once.
Many small business owners make the mistake of always selling. Use your social media to "inform" and "be creative and fun". Our rule of thumb is to "sell" every 5th post. The idea is to create a fan base first. If the information you give out is good enough, your fan base will turn into customers.
Use a program such as Like Explorer to see how well your social media posts and articles are being shared. You can also use this to see how well your competitors are doing on social media.
Website Audit Cost
Our fee for a complete website audit is only $150.00 for a maximum of 30 website pages. It's a fair price for the many hours involved and the expertise included in the audit. In addition to a written audit complete with a "To Do" checklist the cost also includes a 1 hour phone consultation to answer any questions and provide any help with the process.
If you have any questions about our Website Audit – call us at 678-350-6745 or email us.
(Visited 10 times, 1 visits today)