SEO (Search Engine Optimization) marketing is one of the most frustrating and exciting aspects of web site ownership. With search engines constantly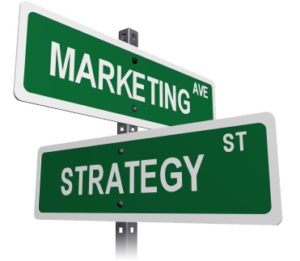 changing, merging or closing shop, it's a constant battle to keep up with the data to maintain web sites in the top 10 of search engines!
On-page SEO is the first step in the optimization / marketing process.  Chris Needham from Digital Marketing Broker explains this process –
"On-page SEO refers to the process of optimising the content of your website to make it as search engine friendly as possible. It's a process that should be performed when building the site so that it's set up with the right foundation for further SEO work."
Now, I will be honest with you.  The majority of people who call me have already built their websites, so where it would be ideal to implement on-page SEO while the site is being built, the truth is that most small business owners begin this process afterwards.
So, if you are looking for on-page SEO services after you've already created your website, no worries, you are in the majority!
Our SEO Strategy
Our Web Site Marketing Company utilizes the following 4-step web site marketing strategy to propel our client's web sites into the TOP 10 search engine results.
Keyword Research
Does it really matter what keyword phrases you put on your web site pages?
WITHOUT A DOUBT!
What keyword phrases are people typing in to search engines?
How much competition is there on that search engine for those keyword phrases?
Keyword Research helps you to determine what keyword phrases to use and where to use them.
1) Website Structure
Structuring a website is the process of outlining what pages are linked to each other and how to influence the flow of the visitor through the website. It's sometimes called "website architecture". No website comes online with a complete, 100% failsafe website structure. This process is created at the beginning and then continuously tweaked throughout the life of the website.
2) Manual Submissions To Directories
Manual submissions to major search engines, in addition to manual submission to local search engines and to industry specific search engines. Monitoring of this manual submission process in order to avoid being "banned" from search engines due to over-submission. We are an ethical web site marketing company that ONLY uses manual search engine submissions. We DO NOT utilize automatic submission software programs which can cause your web site to be banned from search engines.
3) Analysis Of Online Competition
Identifying links that are giving your competition business. We work to get your web site listed with the same links. Our web site marketing company strategy also includes creating and maintaining a reciprocal link exchange program for your web site.
4) What's A Website Without Marketing?
A business website without web site marketing is much like going through the process of writing a book and publishing a book, but only printing one book and selling it in one store. If you're looking for your web site to work FOR you by either directly providing income or used as part of your advertisement campaign, then Web Site Marketing is essential!
We are an affordable and ethical Internet Web Site Marketing Company specifically designed for small and home based business web sites.
(Visited 8 times, 1 visits today)