You want to give your website the chance to make you money instead of costing you money. The best way to do that is through Internet Marketing. If you're a small business, you want even more, you want Affordable Internet Marketing.
Are you taking full advantage of your web site? With millions of Internet users searching for information on products and services daily, it just doesn't make sense to ignore the potential profits that could be made through improved search engine placement.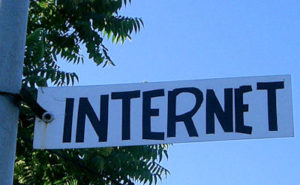 Pros Of Internet Marketing
Long term results
High Return On Investment
Lower costs than a PPC campaign
Offers immediate results and immediate visitors
Cons Of Internet Marketing
SEO Marketing is a Long Term process
Internet marketing requires time to create content
Website changes and updates are required on a constant and consistent basis
What's Involved In Internet Marketing?
These days, SEO and Internet marketing are much more complex than ever before. Google is the king of search engines (over 80% of users worldwide use Google as their main search engine). As a result, all website marketing firms aim to please Google and place their clients' websites in the first page of search results. But, what does it take these days to get those top rankings?
Keyword Research
Improved search engine placement begins with the keywords. Based on a comprehensive questionnaire, we research for the best keyword phrases that match your web site and are currently being used by Internet viewers. After all, what's the point of marketing keyword phrases that aren't being typed in to the search engines?
On Page Optimization
Optimizing web site pages is much more than just adding meta tags. It's choosing the right keywords, placing them in the right areas, adding anchor text linking, cleaning the html coding and much more.
Content and More Content
It's been said for many years that "Content Is King". That statement is more true today than it ever was. As Google continues to strive to provide the most relevant websites for it's search results, the factor they look at mostly is "content". It's all about continuously adding unique, quality content to your website. The amount of information on your website serves to showcase your expertise not only to Google, but to potential clients. We always recommend in house writers to all our clients because no one knows your business better than those working in your business. But, if that's impossible for you, we do have copywriters on staff who can work with you to put the best content on your website.
Social Media
Too many business owners ignore social media. "It's too time consuming." is the mantra that we often hear from our clients. But the truth is, no business can ignore the massive impact that social media programs have on their bottom line. We can help you to set up a social media marketing plan and we can also implement it for you, if necessary.
Mobile Websites
In 2014, visitors to your website are coming in from desktop computers, from smart phones and from tablets. Your website needs to be easy to use on all of these devices. If it isn't easy for your users, they will leave and move on to another site. Responsive Design is the new format that allows your website to be "responsive" to all of these devices. Our web designers are trained in this new code and can either convert your website to a responsive design or create a new site for you.
(Visited 11 times, 1 visits today)