I'm sure there isn't a day that goes by, anywhere on the planet, where a small business owner doesn't ask himself at least one question about how can they, as a small business, as a local business increase their sales and profits.  If you're an entrepreneur, it's the question on your mind that is always looking for an answer.
Well, be assured you are not alone and if you Google this question you will get answers from more experts then you knew existed!  I encourage you to take some time each day to read these answers, check out the videos and podcasts.  If you learn just ONE new method each day, at the end of the week you will have at least 5 new ways to attract more business.
What I Learned Today About Content Marketing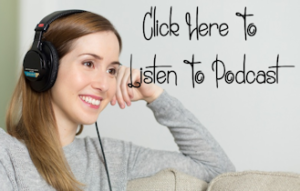 So, I took a walk this morning and was listening to a podcast from Social Media Examiner. They were interviewing Marcus Sheridan and I have to say, it was a great podcast. If you know me you know that I'm very critical and frankly quite cynical about podcasts and webinars (they take up so much time with very little learned from them) but not this one.
I loved it!
Enough that I downloaded the podcast and trimmed it down so that YOU can listen to his interview.  It's about 30 minutes long but it's worth every minute.  So grab a cup of coffee, tea, whiskey, whatever and click here or on the image to listen to the podcast.
What's interesting about Marcus Sheridan's story is that he owns a company that installs pools.  So, the fact that he can generate SO MUCH content and information about pools tells me that just because you're in a small niche, does not mean that you can't generate information.  Just saying!
Some Paraphrased Excerpts From This Podcast
We developed a new philosophy for our Pool company and it was "They Asked, We Answer" – the idea was to answer the questions that their target audience was asking online.
There are 5 subjects that most companies do not want to "talk about" buy buyers want to know.  They are…cost questions, problem questions, comparisons to other brands, best of questions, and reviews.
As a result of their commitment to "being the Wikipedia of pools" – their traffic exploded and continues to get traffic because of articles they have written and continue to write.
He talks about how shameful it is that companies make statements like "we're not really good at this so we're going to leave it to others".  Again, I repeat, if YOUR target audience is looking for information online, WHY shouldn't they find it on your website?
Too many of us are buying into this idea that there's too much content…this is fundamentally FALSE.
He talked about a workshop that he gave to large companies, and only 1 company out of 20 that were there mentioned "cost" on their website.
He spoke about how do we search?  How do you search?  When you go online to research a service company, do you check out the cost factor?  If you don't find pricing on a website, do you pick up the phone and call or do you move on?  Do you keep searching online until you find a company that answers your questions?
When consumers do not find the information they are looking for on your website, you lose trust with that customer.
Most companies believe that by NOT putting prices and information on their site, they are then forcing the consumer to call them, to contact them.  But that doesn't happen.  These days, consumers just move on to the next website and they keep doing that until they find their answers.  They THEN interact with the website that they feel they can trust, which is the one that gave them their answers.
The big secret, non secret is that everybody acts like nobody knows what everyone's pricing is but the reality is, we all know.
What scares most consumers away from your website and your business, is what is NOT addressed.  Think about going to a restaurant that has a menu with no prices.  How many of us will go in to the restaurant?
BUT – doesn't mean you have to outline every price point.  Because there are MANY issues where you can't give a price because there are price ranges within some products – so – you then give them information and educate the consumer about the variations involved in creating the price.
Studies have shown that 70% of the buying decision is made BEFORE they talk to a salesperson.  So the idea of "getting people to call or contact us" goes down the drain.
This is a great podcast and I do hope that what he's talking about here resonates with you and gets you to finally commit to Content Marketing.
Okay – I know you're rolling your eyes and shaking your head and thinking, "OMG, not this again!"  And you're probably thinking that maybe in 2007 writing content online was great cause not many people were doing it, but today, everyone is doing it.  We're on content overload!
Hmmmm – I will respectfully disagree with you on that.  The truth is, we are NOT on content overload.  There's much more to report, much more to explain.
Why I Don't Believe In The "Content Overload" Issue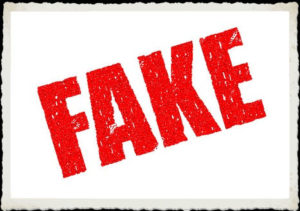 I have been talking about SEO (Search Engine Optimization) and Internet Marketing since January 2000. Yep, 17 years and 1 month as of this writing. I have spoken to thousands of people all over the world, I have written hundreds of articles and I can't even count the number of email consultations I've given on the this subject.
Yet, just two days ago, at a social event, someone (in their 40's) asked me about SEO. "What is it, really?" That was their question. So, clearly, despite all the information that is out there not just by me but my hundreds of thousands of individuals, this person still did not know. He wasn't stupid, he was just busy with work, with life – he hadn't taken the time to look into it.
So, you see, just because the information is out there, doesn't mean that your audience has found it. And why in the world wouldn't you want your audience to find the information they are looking for at YOUR website, versus someone else's website?
If you believe in the Content Overload issue then you must also subscribe to the idea that we don't need any more attorneys, or auto repair shops or wedding planners.  I mean, there are literally hundreds of thousands if not more of these folks.  Believe me, your words can help someone and in helping someone, you will gain their trust and in doing that, you will earn a customer.
[amazon_link asins='1119312973′ template='ProductAd' store='eckweb08-20′ marketplace='US' link_id='780bf4a1-f078-11e6-bd6f-65c2e1b43917′]
Marcus Sheridan wrote a book, which I just purchased and I'm going to urge you to buy it as well.  It's called They Ask You Answer and I have a link here for you.  I'm so looking forward to the lessons I will learn here and then sharing what I learned with you!
Amazon calls it …a straightforward guide to fixing your current marketing strategy." It's really just as simple as answering the questions your audience is looking for. I am SO VERY excited to hear that others who consider themselves as "Experts" are now talking out loud about this. About something that I have been talking about since 2007!! It gives me the confidence that I need to keep on the path that I started and I now have no doubt in my mind, that the advice that I have been giving to my clients is spot on!
Ways To Boost Your Small Business
Okay – so I ranted a bit – but to get back to the subject of Content Marketing – here are some ways that you can use content marketing to boost your sales for your business, no matter what size business you have, big, medium, small or micro – these tips will work for you.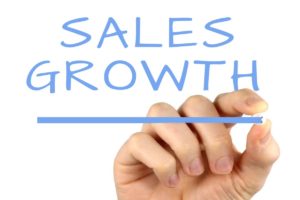 You first want to have a plan about what to write about. Actually, physically sit down and WRITE a plan. Break it down by subject matter. Talk about one subject per month or week. Have a Friday FAQ and Wednesday Why, etc.
It doesn't all have to fall on you. Share the writing and ask others in your staff (if you have a staff) to contribute as well. If you don't have a staff, then consider asking guest bloggers to contribute. Solopreneurs like yourself from related industries are an excellent place to look.
Gather questions from your customers but also look online through tools like Keywordtool.io and Quora.com
Get personal – don't be shy about showing your human side. Be vulnerable and tell your audience about your own struggles and failings, believe me, we all have them. Don't be afraid to fly your freak flag!
Join Facebook groups related to your niche and take a look at the questions people are asking there. Answer those questions within the Group but then take that question and write an in-depth article about it. You can then go back to that group and post a link to your article.
Content marketing isn't just about writing – it's also about videos these days. So, get into Vlogging! You don't have to appear in the video if you're not comfortable with it – you can create videos with slide shows, hire college students or high school students as your "actors". Heck, I've even seen videos made with children and pets. Get creative! Have fun!
When using videos, the big Kahuna idea of videos is "How To" videos. Demonstrate your product / service. Show how it's used, how it can be used.
Many business owners freak out about writing, they think it has to be perfectly written, but they are SO WRONG! What it does have to be is useful and easily understood. If I have to read something more than once, it's not easy to understand. So the best tip I can give you is to imagine a person in front of you who represents your target audience for the topic you are writing about and write to that person.
Incorporate email marketing into your content marketing. That means when you write an article – notify your email list. Ask for more subscribers to your email list (don't be shy).
Use graphics and images. Better if you take them yourself but if you need to use stock images make sure they are not copyrighted.
My final tip is about the writing. Don't write long paragraphs. In fact, no paragraph should be longer than 3 sentences.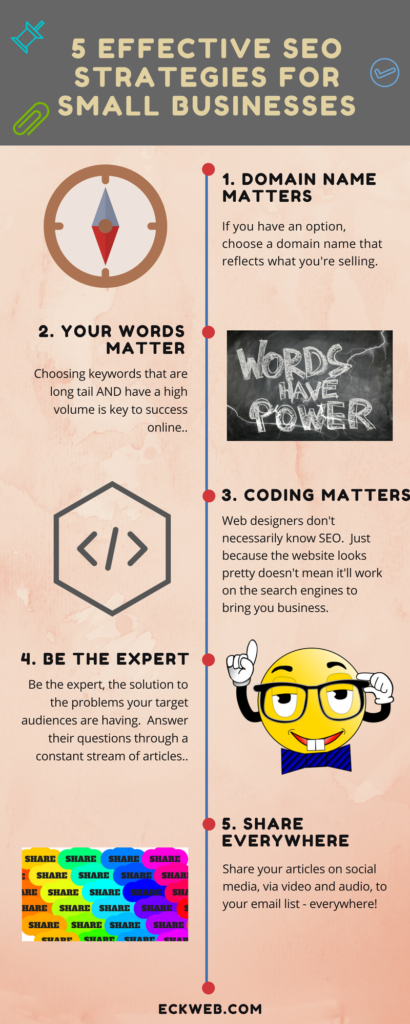 I hope this information is helpful to you and to your business. There's no doubt in my mind that content marketing does work, but like everything, there are certain methods that work better than others. As business owners, we all need to educate ourselves on these methods and then act on them. After all, it's our livelihood we're talking about here!
As a small, local business, you CAN increase sales and profit with content marketing. I know you can!
(Visited 1 times, 1 visits today)
How Can A Small, Local Business Increase Sales?