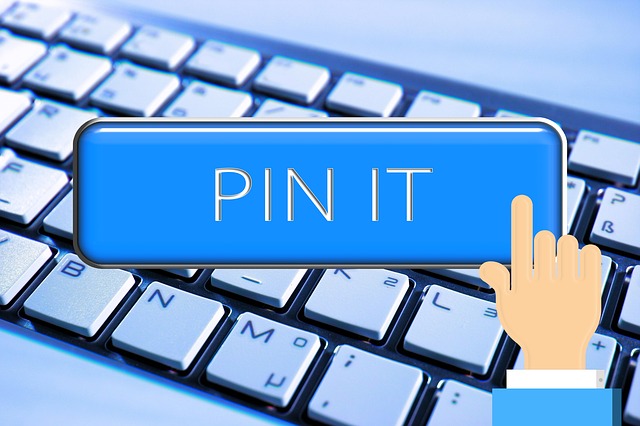 Most small busnesses use the social media programs Facebook, Twitter and LinkedIn for their social media marketing.
And that's fine. Those are great and necessary programs to incorporate in your Internet marketing campaign.
But, there are two more very successful social media programs that you absolutely should use and I would highly recommend that you do so.
I'm talking about Pinterest and Instagram.
This article is about Pinterest.
11 Steps To Use Pinterest For Marketing
Like most social media programs – it's important to be interactive and engage. You could post information several times a day but if you do not engage with your readers and target audience, you're leaving alot of money on the table.
There are several steps to take in using Pinterest as an online marketing tool.
The main idea with Pinterest is to use graphics/images and to actively engage with others.
You do have to know that the majority of users on Pinterest are women, so if they are not your target audience, then you don't necessarily need to market on Pinterest.
But, having said that, here are the steps to Pinterest marketing…
Make sure your Pinterest bio is optimized, meaning make sure that it has the keyword phrases that you want to be associated with.
Create boards that are related to your niche. I know that it's important to also personalize on social media but when it comes to marketing on Pinterest, you want to keep your boards as close to your niche as possible. You can personalize within those boards. What I mean is you can have fun with some graphics, etc.
Infographics are excellent for Pinterest. I know they take time to make and I know they aren't easy to make but they ARE effective. Infographics are usually the most shared images.
Just like any other marketing it's all about what your audience is looking for. So, use keyword tools like KeywordTool.io and your Google Search Console to see what your target audience is typing in. Create images, infographics, etc. about those keyword phrases.
You can use the images to link to an article about the answers you are giving to your audience. It's all about setting yourself up as THE AUTHORITY in your niche.
Alot of people forget or get lazy about writing out descriptions for their Pinterest boards. Don't forget to do this. Use targeted keyword phrases in the description. Let everyone who comes to your board understand very clearly what this board is all about.
Of course you want to link to your website – don't forget that!
There's a fairly new feature on Pinterest called Rich Pins – check it out!
Try to use your own images – it's always better to be as original as you can. When taking images, vertical images seem to convert better and close ups convert better as well.
Like ANY social media platform, you want to be consistent (so set up a schedule for yourself – daily, 3x a week, whatever) and of course you want to follow others and actually ENGAGE with others. Engaging with others means looking up the list of folks who follow you, and then, if appropriate, follow them back. Message them if they seem truly awesome to you. Or simply message them to thank them for following you.
A general tip for ALL social media marketing – don't sell so much. If you post 7 days a week, then send out an image about selling 1x that week. Otherwise, spend the rest of the time informing and educating.
So, I hope you begin using this wonderful tool to give your website the boost it needs in online traffic.
(Visited 7 times, 1 visits today)
How To Get More Traffic Using Pinterest