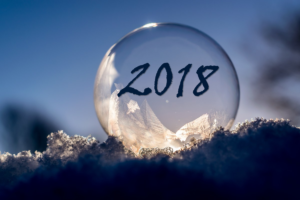 Anyone involved in Internet marketing, either as a customer or as a marketer knows that the Internet is an ever evolving machine. There's no end in sight to the changes that are forever coming and that means there will always be new and amazing opportunities for small businesses to market their services and products.
Two Important Internet Marketing Trends For 2018
I've been reading alot lately about what's coming up (as far as Internet marketing) in 2018 and there are two factors that keep popping up.
1) Mobile websites
2) Interactive marketing
Now, these are not new – they've been around for years but their importance is increasing and it's my humble opinion (after 17 years of Internet marketing) that every business website would greatly benefit by doing all they can to implement and/or improve these two issues in their campaigns.
So, I'd like to take some time to explain how these 2 factors impact your website and Internet marketing campaigns.
Mobile Websites in 2018
If you haven't yet heard the news, Google is planning to implement a "mobile-first-index" feature in 2018.
Basically, this means that when Google scans your website for indexing they are going to look at the mobile version first instead of the desktop version.
This means that the usability of your mobile version will be scored.
This means that the CTR (click through rate) of the visitors to your mobile version will be scored.
This means that everything that Google looks at to score your website for ranking purposes will be looked at on the mobile version of your website FIRST. Once they've looked at the mobile version, I can only assume they will then look at the desktop version.
As of today, the scenario is reversed.
Internet marketers have to stop creating desktop websites that work on mobile units and start creating mobile websites.
What I mean is that the focus of the look, feel and function of a website will be shifting to how it looks and operates on a mobile unit FIRST and THEN we can check it out on a desktop.
It's just a shift in our thinking.
Is this a big deal? Well – it could be. It depends on the status of your website.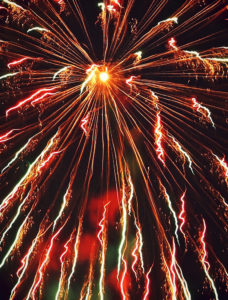 Do you have a mobile friendly version of your website?
If the answer is YES – great – you're off to a good start.
BUT – make sure that your mobile website is actually mobile friendly, not all are. If your designer (or you) created your website using "responsive web design" then you should be fine.
And just so you know, in case you created your website with WordPress – not all WP websites are responsive so check to make sure your website is mobile friendly.
This free Mobile Friendly Test tool from Google will help you test your website for mobile friendliness.
An added bonus is that it will also give you any errors found in the mobile version of your website.
You also want to check to see how your website appears on a mobile unit.  The things you want to look at are…
Is it easy to find and/or get to other pages on your website?
Is it easy to call you from the website?
Is it easy to fill out a form on the website with a mobile unit?
Does the site load up quickly?
Are the images okay?  Are they blurred?  Are they chopped off?  Do they take too long to come up?
Are there easy to read call to action buttons?
Does the visitor have to click on several links / pages to get to their destination?
Are your page descriptions short and to the point?
Is the content on your mobile website short and to the point?
Now – if you've been reading my blog posts and / or keeping up with SEO news you have probably heard that the longer your content is the better (the average now is about 2500 words per article).
And that is very true but there is a right way to present this large amount of content to your mobile readers.
Write very short paragraphs (no more than 2 sentences).   And yes, you can certainly write 1 sentence.
Use images to emphasize your point.
Create a "summary" at the beginning and at the end of the article.  This gives your mobile readers an opportunity to check out what the article is about before they read it and to get all the key points at the end of the article – because frankly, the majority of them will not read the entire article – they will scan it.
Use short and simple words and phrases.  It's easier to read.
Neil Patel wrote an excellent article titled How to Create Mobile Friendly Content on this topic.
Interactive Marketing in 2018
The term "interactive marketing" speaks for itself.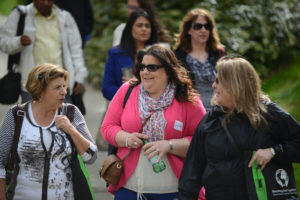 Basically – it's the act of "interacting" with the audience. In other words – methods that use a two-way communication channel which allows consumers / customers to connect with a company directly.
Some that come to mind are…
Twitter
Facebook
LinkedIn
Pinterest
Instagram
Blog posts with comment sections
Email
Online Chat (chatbots)
The idea is to use or create a way for your customers to "speak" with you – to connect in some way.
The folks at SnapApp.com have a great article talking about all the different (and some very creative ways) that companies have and are using interactive marketing in their campaigns.
Conclusion
2018 will be no different than most other years in Internet marketing in the idea that there are always changes. We will certainly see those changes and in my humble opinion, I do believe that mobile websites and interactive marketing will be 2 very important factors to impact online marketing.
No matter the size of your business, take the time to sit down with your Internet marketer and web designer and come up with some great ideas on how your website and campaigns can be optimized for 2018.
Be Ahead Of Your Competition With These 2 Internet Marketing Trends for 2018