Esther C Kane has been providing SEO webmaster services through her company, Eckweb Designs, Inc. since 2000 to small and home based businesses on a global scale.  Her expertise in search engine optimization has resulted in hundreds of businesses improving their revenues and building their profit margins.
Through the process of research, process streamlining and organization, we've been able to help small businesses across the country gain significant rankings in the search engines which in turn, converts to significant earnings.
In Internet marketing, all the data for building your business is built right in and is displayed in the analytics that come through the website. This provides a road map for building and strengthening your business.
"We always take things one step further," says founder Esther C. Kane. "We get into the details and tear everything apart to see what's really going on. That's the beauty of the Internet. All the information you need—it's in there." Finding that information is precisely what Eckweb Designs does best.
Internet Marketing Firm Results
With a focus on making Internet Marketing easy to understand, Eckweb Designs lays out the data very clearly so that clients know what to do to grow their businesses. Their efforts are paying off. Esther and her staff love when clients call to report on their results.
One such call came from Jim Kelderhouse, certified installer of hurricane windows. New to the Internet, Jim felt Internet Marketing/SEO was, frankly, a waste of time. 7 months later, the results changed his mind. Jim reduced much of his other marketing efforts. The majority of his business now comes to him through the Internet.
Eckweb Designs, Inc. Founder, Esther C. Kane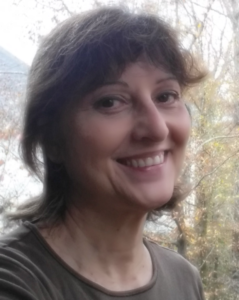 After years as an Occupational Therapist, Esther found herself searching for her next career. The Internet was just beginning to "take off" and it seemed to have an endless list of possibilities which seemed intriguing and fascinating. "I started Eckweb focusing on website design but soon found out that my small business clients needed much more than just a website, they needed websites that brought in business and frankly, the only way to do that was through SEO."
Fast forward to now and as the Internet has grown, not only is SEO important but so are other factors of Internet marketing which include social media and mobile marketing. Esther confidently states, "It's incredible how much the Internet has changed and I just can't wait to see what else is in store for the future of Internet Marketing."
(Visited 67 times, 1 visits today)