It is a fact that unlike mega-rich-corporations, Small-Medium Enterprises (SMEs) invest in marketing operations at a relatively low budget. Large corporations, on the other hand, can market their products by producing extravagant movies in Bollywood and Hollywood; and sponsor commercials by hiring extremely famous athletes and actors. This is a luxury beyond SMEs' reach. On the bright side, as the market grows global in last century through the help of the internet, Small-Medium Enterprises find solace in various online social media marketing trends to expand their businesses.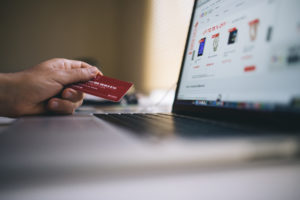 Currently, social marketing trends offer free services such as posting comments and ideas on Facebook, posting your nostalgic photos in Instagram or even posting your mom's favorite recipes in Tinder. These tools have helped thousands of SMEs around the globe. If you are an SME and want to learn more about how to boost your market reach here are 6 Social Media Marketing Trends that you may want to learn.
Increased Traffic To Website
Either you are a small business or a large conglomerate one essential element to a successful media campaign is the quality of work. To increase customers or inquirers to a website, your articles must have catchy headlines and superb contents. Web sites must also target a specific niche of clients. It is also advisable to set up, and RSS feed. This process allows you to link your articles in various places. Another good tool is to connect with Google and pay to prioritize your brand name in the Google Search Engine. In this way, the name of your company appears when someone searches information related to your products and services
Video Marketing
You may want to create a mini advertisement but can't pay television networks then you can upload your marketing videos to YouTube for free. You could also upload short videos in Emotional Twitter Vine Micro Video Apps. Instagram also offers the same service in its video sharing feature. The best part of these tools is the opportunity to upload low-resolution videos. This means that even if the marketing video upload has a low resolution, still the company can post the videos. Even politicians who are short of budget use this trend to promote their party and market their campaign materials.
Live Streaming
There are a lot of media agencies that provide live streaming services, and the one that stands out is Facebook where you can uplink live streaming videos for potential clients to look at. Live streaming is a significant tool that may provide you with a real-time interaction with customers; this will allow you to determine the pulse of potential buyers. Live streaming is also important for you to determine the possible limitations of your products and services which require improvement. You can even know whether the marketing campaign itself shown through live streaming has been valuable or not though real-time feed backing.
Instant Purchases
To boost sales, SMES must do the extra mile to link up with various merchant websites such as Netflix, Barnes and Nobles, Amazon and the like. These companies catalog your products in its proper category and at the exact price rate where potential buyers can easily search and buy. Nowadays most buyers are impulsive and simply use credit and debit cards to purchase goods online. However, as a responsible SME, it is a responsibility to choose a trustworthy merchant website that safely processes credit card transactions. Avoid merchant websites that are suspicious and may pose high-risk credit card processing to your clients. This could hurt the customers and destroy the reputation of your small business.
Instagram
Unlike any other online marketing agencies out there, Instagram stands out as a dynamic website that provides services suitable for SMEs. With Instagram, you can join contests, feature your customers, put up events, and post photos consistent with your marketing campaign. At Instagram, SMEs can invite customers to join the hashtag contest by instructing the customers to tag their photos while enjoying the company's products and services. Instagram also has a wider range of customers allowing SMEs to reach clients with less marketing expenditures. The rewards program of Instagram also allows you to rewards your customers every time they follow your photos and browse on the descriptions.
Author Bio:
Kate Ashton is a writer at SharkProcessing.com. Shark Processing is a wonderful source for startup, small & medium-sized business owners & merchants to check plenty of genuine & unbiased high risk merchant account reviews & articles before opting for one. Connect with Shark Processing through Facebook and Twitter.
6 Exciting Media Marketing Trends for Small Business Growth